My list of new recipes to try seems to be monumental right now! But trying almond milk has been near the top right now as I have been looking for creative liquids to give my toddler. One of my sister's happened to be in town last week and she has made almond milk before, so she gave me a little lesson.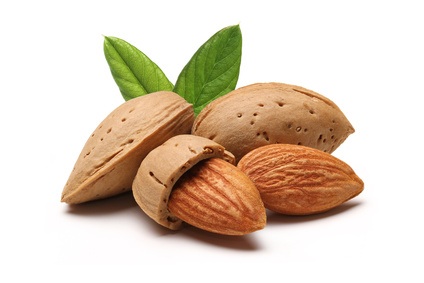 Photo Credit: Youthfulhearts.com
We covered 2 cups of almonds in water and left them overnight. In the morning we poured out the soaking water and placed the almonds in my vitamix (a strong blender should work as well). We then added 2 cups of water and blended on high for about 1 1/2 -2 minutes. We strained the liquid through a very tiny mesh strainer, then place the pulp back into the vitamix and added another 1 1/2 cups of water and ran it again on high for 1 1/2 - 2 minutes. We strained the liquid again and were left with some yummy almond milk. I saved the pulp and have used it in smoothies, oatmeal, and sourdough bread. Don't want those nutrients to go to waste!
We will be enjoying this in our house on a regular basis now, I hope, though definitely not daily, as almonds have oxalates which can interfere with calcium absorption and can be difficult for some people to tolerate.
(Featured on
Nourishing Treasures
,
Make Ahead Meals for Busy Moms
,
My Sweet and Savory
,
Healthy Home Economist
,
Frugal Antics of a Harried Homemaker
,
Ruth's Real Food
,
Homestead Revival
,
Real Food Forager
,
Simply Sugar and Gluten Free
)